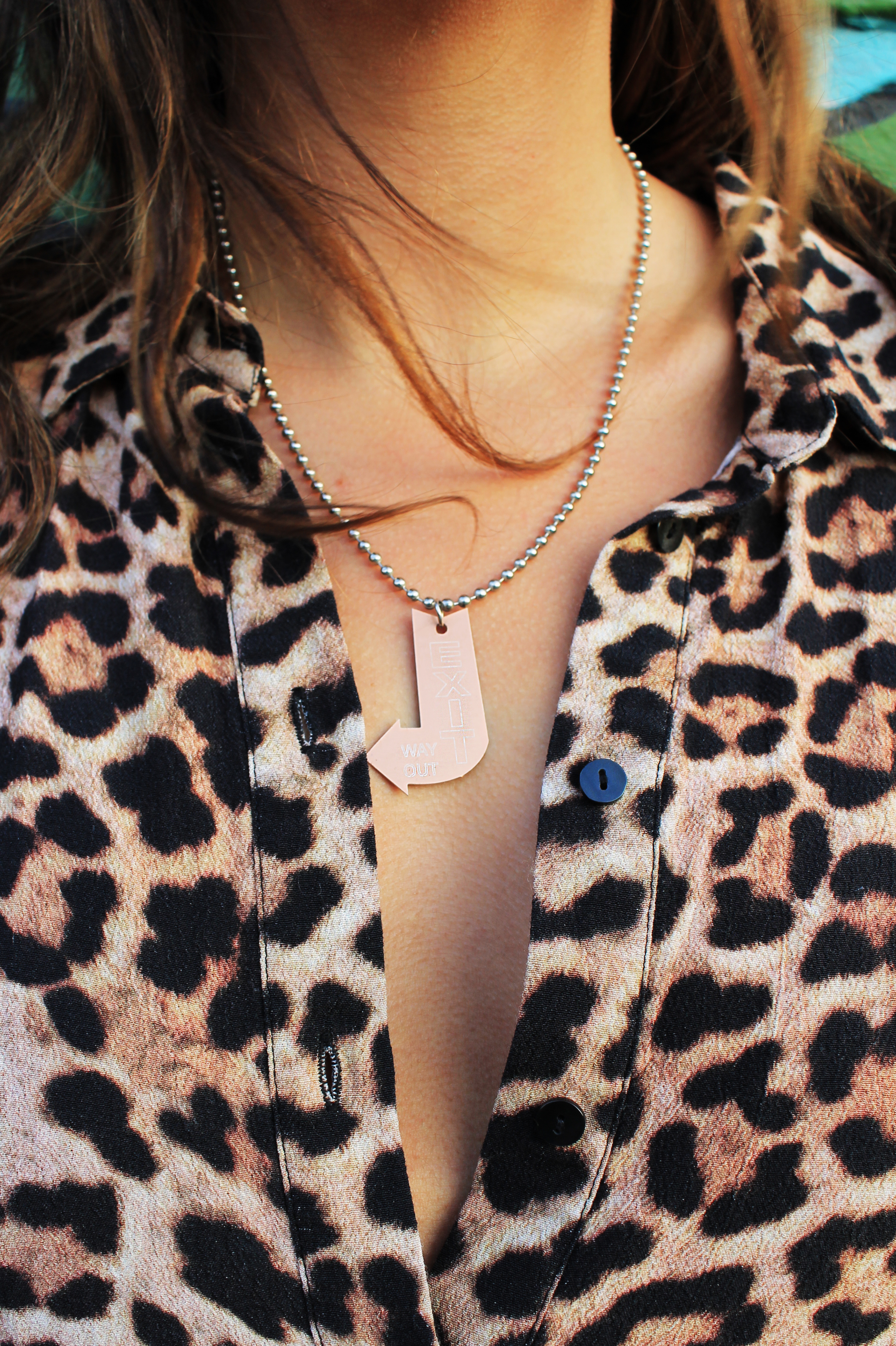 Long Metal Exit Necklace
Laser-cut aluminium pendant attached to a metal chain with a ball and joint clasp.
The chain is 30 inches long and offers a loose and light fit. This makes the necklace look great with chokers as well as when layered with other types of necklaces.
Cheap Taste produce jewellery and accessories from recycled materials in Mexico. Each Cheap Taste item is individually crafted, making it just as unique as the wearer.
sale
Cheap Taste is a Mexican jewellery and accessories brand. They use recycled materials in all of their products. Their SS17 collection "Inside a Redneck's Trailer" was influenced by North American culture, specifically the sights and signs found along Route 66.