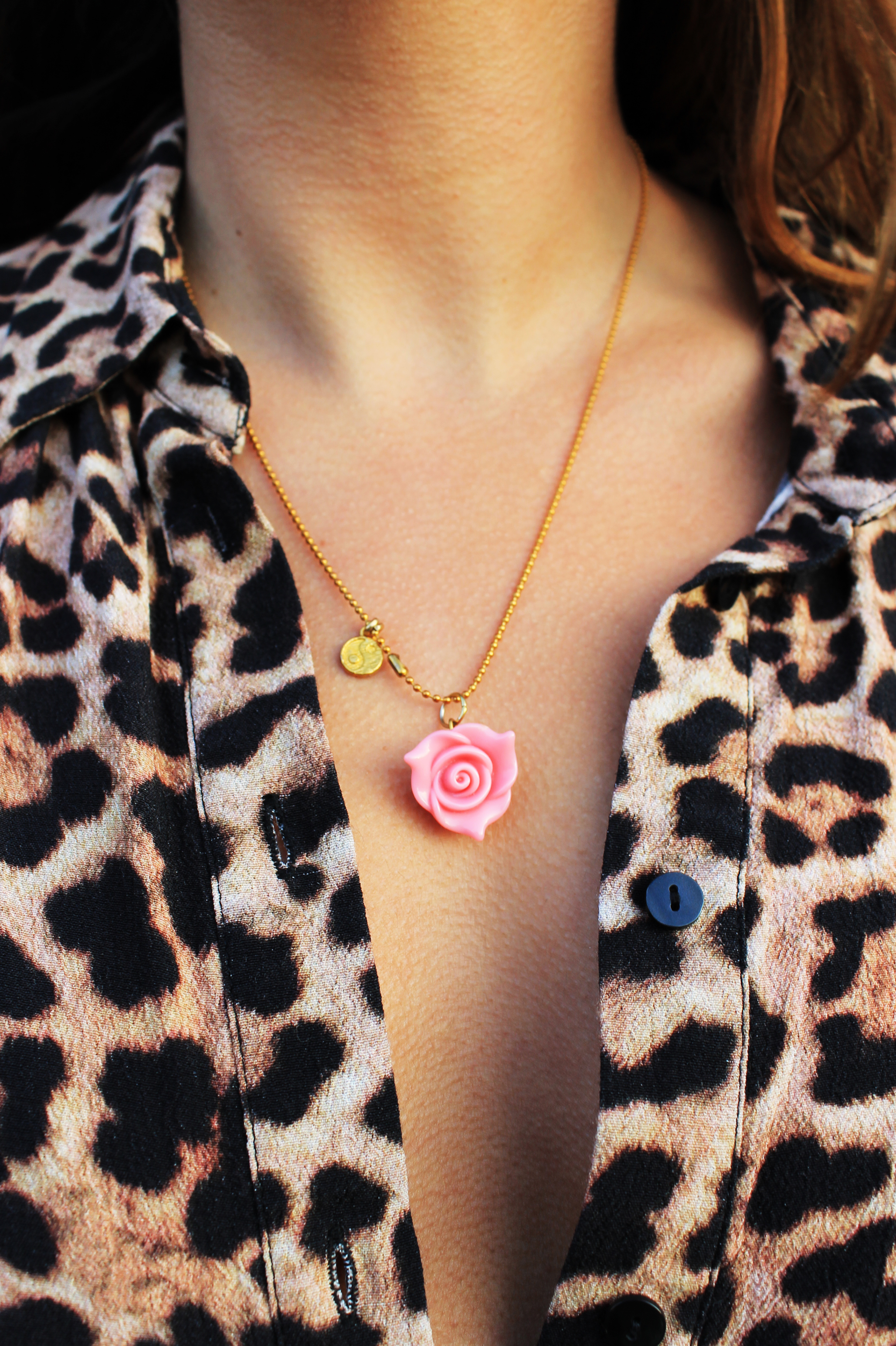 Rose on a Golden Chain
Distinctive flowers on a stylish golden chain.
Cheap Taste produce jewellery and accessories from recycled materials in Mexico.
The three designs feature on slightly different length chains:
Pink flower - 20.86 inch chain
Lilac flower - 21.86 inch chain
Nude flower - 22.86 inch chain
sale
Cheap Taste is a Mexican jewellery and accessories brand. They use recycled materials in all of their products. Their SS17 collection "Inside a Redneck's Trailer" was influenced by North American culture, specifically the sights and signs found along Route 66.